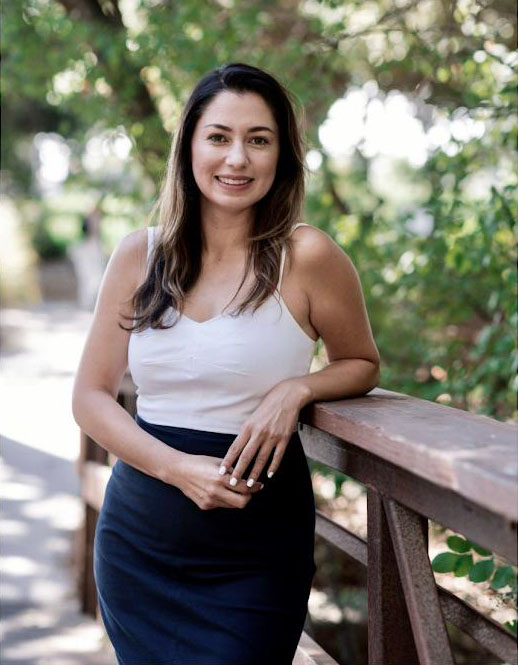 Our Founder, Janette Brooks, was raised in California. She grew up in a large family where Hispanic values were taught and celebrated. These values of family, trust, loyalty, privacy, commitment, and follow-through are core to all decision making. Janette says: "I take pride in these core values. I use them while raising my family, and my clients will receive this level of service through our time together."
A native of San Diego, our Founder, Janette Brooks has called Napa Valley home as of the inception of her career as a mom. She established a career in public accounting and banking on the East Coast 10 years prior to relocating back to her home state.

As an individual that values family and simple pleasures, Janette fell in love with the natural beauty of Northern California and the rich culinary lifestyle wine country has to offer. Janette has not only found a perfect playground to raise her children but enjoys contributing to the Napa Valley community by participating on local Not-For-Profit boards.
Janette's family values are rooted in her Hispanic upbringing where the definition of family extends to close friends and neighbors. Her children are accustomed to calling these friends Tio's and Tia's not knowing the difference between her own natural family and her chosen family. She values complementing her life and others with loyalty and discretion as she would for her own family.

Her natural character has allowed her to hold positions requiring great responsibility balanced by sensibility to life's transitions. Her corporate career as a CPA, CFO, and many other trusted positions, allowed her to serve as a trusted advisor with oversight and responsibility for significant wealth, confidential family matters and confidant for many individuals.

After working in the corporate sector for over 20 years with Affluent, Ultra High Net Worth and Family Office Clients, Janette found herself wanting to offer a greater level of personal attention and focus during wealth transition triggering events.

Every situation is by nature unique and Janette's desire to acknowledge the need for a personal approach led her to create D4 Family Office Services and Fiduciary.

Often life's most vulnerable times trigger financial changes that may or may not be planned for. However, during moments of transition individual's minds are focus on healing emotionally and in her you have a partner focusing on the financial aspects of wealth transition. Through her formal training as a CPA, former CFO for private equity and Independent Fiduciary Janette brings her expertise that bridges heart and mind to achieve the most sensible and financially sound wealth transitions.

As an Independent Executor and Trustee, Janette serves and support families through events of death, divorce, disagreement, and departure that collide with wealth transition, and trust administration. She collaborates with family's legal counsel, and tax professionals to serve without self-interest or conflict. She functions as a trusted advisor to serve clients in both business and personal matters with dignity and humanity.
Volunteer Contributions

Board Participation
Napa Valley College Foundation – Board Member
Napa Valley Children's Museum – Treasurer
Ole Health Foundation – Executive Committee and Treasurer

CalCPA – Committee on Taxation
CalCPA – Committee on Estate Planning